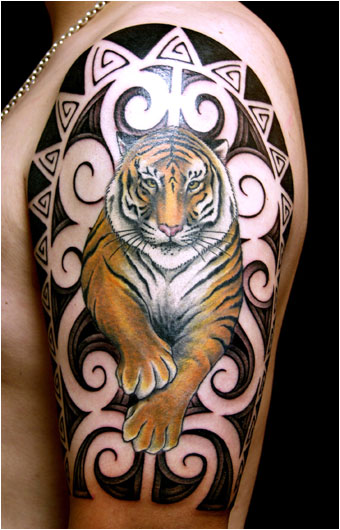 UPDATED - 12.08AM, 17th February 2010.
Its funny when you're living two cultures and claim neither as your own because of a lack of religious discipline. I've realized I severely lack An Idiots Guide to Chinese and Indian customs.
BUT oh there is a great amount of discovery and experimentation to be done!
So, the eve of the year of the Tiger starts with me trying to concentrate on my food at my Aunty's dinner table. It's the traditional Chinese steamboat. I'm the only one who is not chattering and laughing in Cantonese for the obvious reasons stated below. I concentrate on the food and look busy picking the tofu and pork from the steam boat pot. I make small talk to my cousins on my dad's side who do not speak English. They are probably catching on that every year i take a great interest in the hot and dry weather around every Chinese New Year, their health, work and how far do they commute to work every day. (I've GOT to start learning new lines man...)
I make a quick excuse half way through saying that I have to go back home for my own family's reunion dinner. Lots a laughter and baskets and plastic bags of food are passed to me to share wit the family at home.
When I get back it feels good to be in the middle of a mini United nations of a family - my sister has deviated from traditional Chinese dishes and has whipped up a pasta, chicken rendang, mixed vegetable salad, fried chicken and water melon punch. My stomach is protesting already from the earlier meal but strangely excited at its new 'victims' sitting still warm on the loaded table.
The start of the year of the Tiger involves going back to the Chinese New Village that was my home for the first 5 years of my life. We pray, eat, cam whore and laugh with the neighbors. fire crackers go off in the the distance and a cool wind blows through the village on the hill. An Indian meter reader from the Electricity Board hits the mother lode as old ladies give him a token 'ang pow' of varying amounts for turning up on an auspicious day. With at least 400 homes in the village he could make an extra RM100 bucks for his day out excluding the triple pay for working on a public holiday. Good job 'anei'.
I learn customs long forgotten. I remember to ask every person older than me in a room to eat first before i start. I learn not to put my chopsticks on the bowl before the meal starts, I lose 30 bucks gambling, i remember that I've been referring to Long Yok (dried red meat) wrongly as Siew Yok Kon - no wonder I've been getting strange looks for the past 20 years when i mention that I love Siew Yok Kon (pork floss) with beer. The list goes on. The new year is revered and most of my Chinese friends have taken anywhere from a week to 10 days off from work. We should all have a week off to celebrate our religions and culture. What's wrong with ten days of boozing, gambling and eating?
Original Post - 1.38PM, 13th February 2010
So tomorrow begins the Year of The Tiger. A tough year for most of us I'm told. But tomorrow most of us will be caught up with visiting family and friends and stuffing our faces with all sorts of grub. Oh and the gambling games begin too.

I just got off the phone with my Aunty. In the uncomfortable exchange in Cantonese (She fluently and me mimicking Rain Man) I THINK i just committed to TWO reunion dinners tonight!

I have my family's dinner at 7pm and I think I committed to my aunt's house as well at 6.30pm. In my hopeless attempt to understand my aunts quick request over the phone i THOUGHT she said she was coming over to our home. Only after double checking with my sister did I just find out that I am literally fucked.

I will now go to my aunts house where EVERYONE SPEAKS CANTONESE! My proficiency in the language is that of a 6 year old Martian. This is NOT going to be a happy meal. Think i will arrive with a few beers in my belly beforehand.

I've just realized that being somewhat blase about both the customs of both the religions that I was brought up with I'm probably considered a sinner on both sides of the fence. I can't say I have not touched beef (banned from Hindu Heaven) nor can I say I've followed the Chinese customs anywhere close either - dont pray and and even don't wear new clothes for the New Year. (I have for this year though - I need all the celestial help possible!).

Wonder if there is a place somewhere for grumpy people who wrestle bears before breakfast?

Kong Hei Fatt Choy people!